carpet cleaning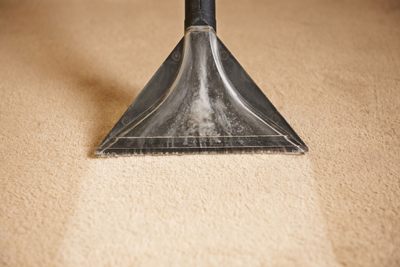 COMMERCIAL CARPET CLEANING INFORMATION AND CLEANING PROCESS
Your carpets will have abrasive particles and soil imbedded in the fibers over time. Regular vacuuming will help remove some dirt, but depending on traffic and the type of use, you will need to have your carpets professionally cleaned to extend the life of your investment and to have a healthier facility. This is where the most powerful truck-mounted equipment in the industry makes it possible for us to leave your carpets cleaner and drier than any other steam cleaning company. Also, depending on the environment (restaurant, retail, industrial, office, etc…). ProClean will apply the cleaning solution to accomplish the best quality results.
ProClean Service Co. uses the "Steam Cleaning Method" because it leaves your carpets brighter and in a like new condition. The cleaning solutions over the past 5 years have been re-engineered to leave your carpets cleaner, healthier and residue free. The world's largest carpet manufacture, Shaw Industries, has researched and recommends only the "Steam Cleaning Method" to leave your carpets thoroughly clean and residue free.
ProClean's truck mount system and equipment enables us to maintain vacuum power and reach distances up to 500 feet ( 10 Story Building) from our truck and still have more vacuum power than most companies at 150 feet. Most companies do not have this capability and have to resort to using portable units with less heat, less pressure and less vacuum power when cleaning more than 200 feet from their truck. This capability allows ProClean to Service your total requirements as well as providing you the best quality in the industry.
ProClean's 3 step process will leave your carpets healthier and cleaner:
1. Pre-Spraying
- Using hot cleaning solution and pressure to penetrate the fibers of the carpet and loosen dirt, contaminants and oils that are lodged in the fabric.
2. Steam, Agitation and Extraction
- We then inject hot steam with cleaning and neutralizing rinse solution while agitating the fibers to release contaminates. During the injection and agitation process our truck-mounted vacuum is extracting all the dirt and allergens to our holding tank.
3. Extra-Stain Removal
- For extra stubborn stains ProClean technicians have an extensive spotting kit to remove most stains. We will then use the steam, agitation and extraction step to remove the spotter and rinse the fabric. " Ask the ProClean technician how applying Scotchgard can protect your carpeting from future soiling and stains.
Ask the ProClean technician how applying Scotchgard can protect your carpeting from future soiling and stains