Tile & Grout Cleaning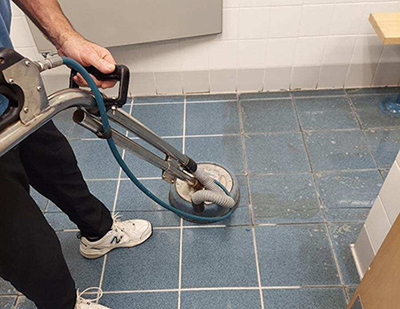 At ProClean Service we use the most advanced system to thoroughly clean your ceramic tile and grout surfaces.
We first inspect your tile and grout for any potential problem areas. We apply a safe but powerful cleaning solution specifically designed to clean tile and grout surfaces to loosen dirt, oils, stains, grime, bacteria and germs which have imbedded themselves in your tile and grout.
Second our technicians will scrub your grout lines to further dislodge contaminates.
Next ProClean technicians then use a high pressure and a hot water rinse with a fully enclosed vacuum system to remove dirt, stains, bacteria and germs from your tile and grout. This process is by far the best method to leave your flooring and grout lines in like new condition.
ProClean recommends sealing your grout after it has been cleaned. The sealer will protect your grout and will ensure easier maintenance for your investment.